Open, Floating Cabinets
NW Portland kitchen remodel with open, floating cabinets and gray concrete counters.
Wood and White Kitchen Remodel
Wood flooring, with white glossy kitchen cabinets.
Grey Polished Kitchen Counters
Grey concrete kitchen counters with black modern pendant.
Black and White Modern Kitchen Nook
Black and white, modern kitchen nook. Black Molded Eames Chairs, and white fiberglass round dining table.
Warm, Traditional Kitchen Design
Warm and welcoming Portland kitchen remodel.
Open Shelving Display
Stainless steel appliances with an open shelving display.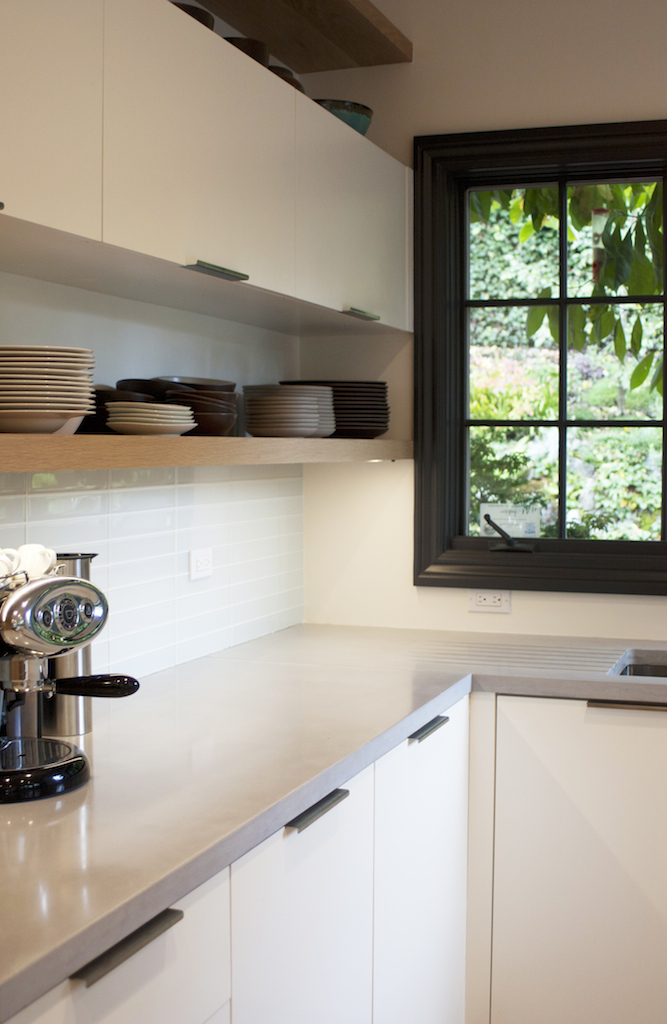 Open Shelving Kitchen
Open shelving display, with grey concrete counters.
Portland Modern Kitchen
Modern kitchen remodel with bight white cabinets, grey concrete counters and stainless steel appliances
Open shelving and concrete counters
Open, floating shelves with grey concrete counters and stacked tile backsplash