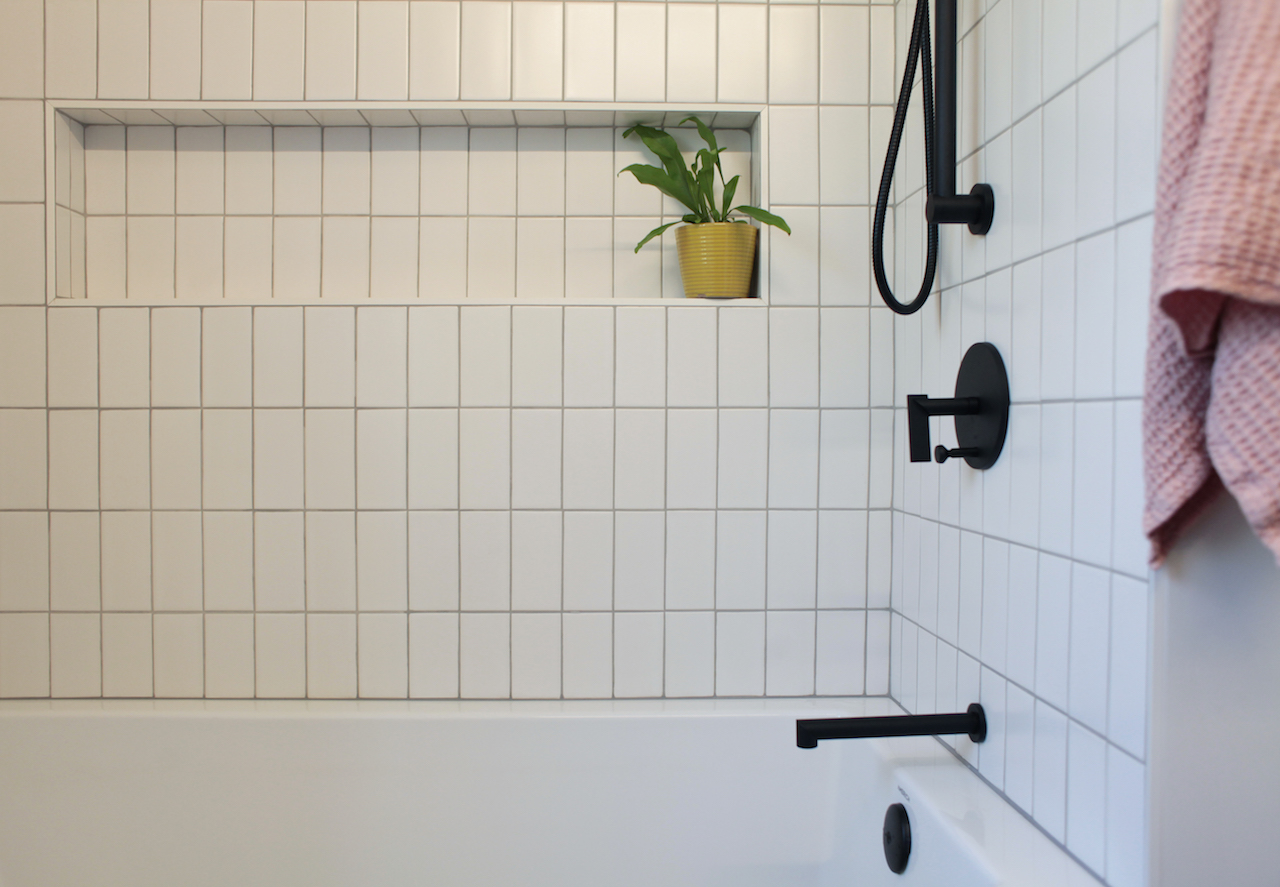 MID CENTURY BUNGALOW
Our clients bought a home in the Creston-Kenilworth area of SE Portland; a 1959 classic that was just sitting pretty, waiting for an artist's touch. A lovely mid-century blank slate to work with. The young couple hired bright designlab to help collaborate on a full kitchen plan and design and once complete a full basement remodel including added bathroom, bedroom, ceramics studio and art studio along with the upper floor bath for good measure. The finished product has a bohemian, handcrafted look, filled with personality. In the kitchen custom designed open shelving of steel and oak showcase Jeff Hulme's own ceramics, along with cork floors, and navy cabinetry. The bathrooms blend color, shape and texture with cement tile floors, customized tile and paint treatments as well as fully detailed cabinetry. Every space has a purpose, and the rest, is truly an art display.
SCOPE: Kitchen, two bathrooms, and basement full planning and design.